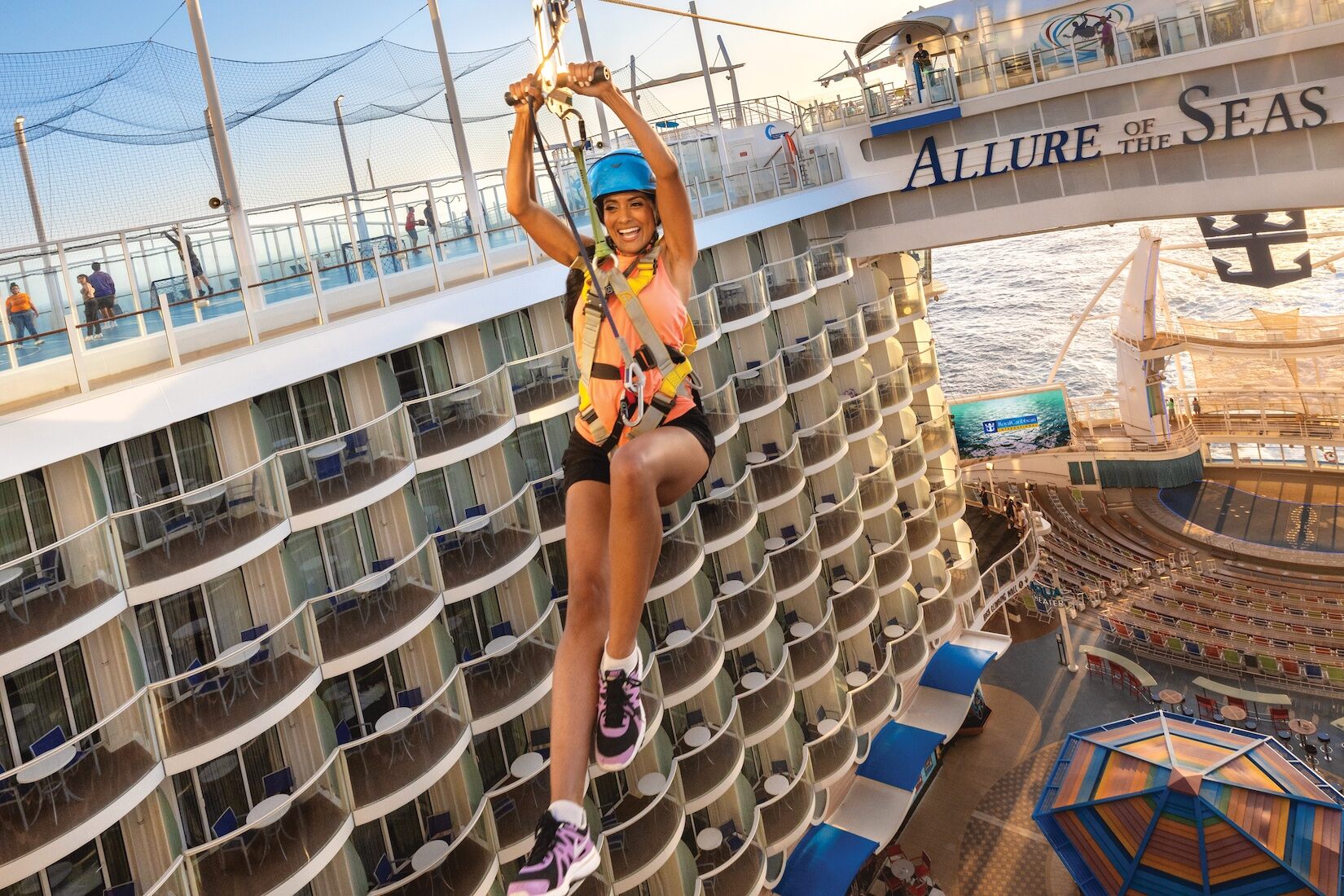 At CRUISE HOSPITALITY JOURNEYS TO EXCELLENCE (CHJE) we specialize in providing tailored training programs for cruise hospitality management to hospitality colleges and their students worldwide.
Cruise Hospitality's Journeys to Excellence are multi-country study program experiences, tailored specifically to hospitality management undergraduate and postgraduate students around the world, emphasizing comparative academic examination, hands-on hospitality field experiences and mastery of cruise industry specific hospitality management.
Our different programs offer the opportunity for all hospitality management students to choose from studying in their college campus, online, or onboard a luxury cruise ship.
One of our journeys to excellence programs, 'Certified Cruise Hospitality Manager' (CCHM), integrates seamlessly into hospitality management degree curriculums or can be offered as a standalone course that leads to a cruise onboard.
BY PARTNERING WITH US, hospitality schools gain access to industry professionals as lecturers, delivering online, on-campus, or onboard training experiences.
We also offer additional revenue streams through commission-based cruise package sales and providing trainers for existing cruise management programs.
Our ultimate mission is to revolutionize hospitality education, be the leader in cruise hospitality, and provide equal opportunities for students to choose their career path in land or sea.
JOIN US in building and developing the future luxury hospitality professionals for the cruise industry worldwide!
Certified Cruise Hospitality Manager (CCHM)
Your Journey to Excellence & Fun
September 01, 2024 through–September 15, 2024
It all starts from the school's campus where a 20 hour cruise introduction course will be delivered for Cruise Hospitality Management. This will be enough to excite and prepare your students for the amazing trip onboard one of the biggest cruise ships in the world. A one week cruise starting from Barcelona in Spain with stops in beautiful sunny Palma De Mallorca, Marseille France and then Italy to historic Rome and then on to Naples with the active volcano of Pompai.
While students will be cruising and visiting different destinations almost every day, a 4 hours a day training course will be conducted with our experienced Professor of cruise hospitality and currently Hotel Director onboard. During their free time onboard they will be able to mingle around the hotel areas of the ship and get to experience in first hand the operations onboard. From housekeeping services, restaurant operations, galley/kitchen, reception, entertainment  and more, the ship is their onboard campus for one week.
Cruise Itinerary
September 08, 2024
through
September 15, 2024
Day-by-Day Itinerary:
Day
Ports of Call
Arrival
Departure

day

1
Barcelona, Spain

Not Applicable

6:00

 PM

day

2
Palma De Mallorca, Balearic Islands

8:00

 AM

4:00

 PM

day

3
Marseille (Provence), France

9:00

 AM

6:00

 PM

day

4
La Spezia (Florence & Pisa), Italy

8:30

 AM

8:30

 PM

day

5
Civitavecchia (Rome), Italy

7:00

 AM

8:00

 PM

day

6
Naples, Italy

7:00

 AM

8:00

 PM

day

7

At Sea

Not Applicable

Not Applicable

day

8
Barcelona, Spain

5:00

 AM
Highlights:
20 Dining options including El Loco Fresh, Portside BBQ, Chops Grille, Izumi, Giovanni's Table, 150 Central Park and more.
2 rock-climbing walls, 2 FlowRider surf simulators, 9-deck-high zip line, ice-skating rink, basketball court and more.
Splashaway Bay, Perfect Storm waterslides including Cyclone and Typhoon, and The Ultimate Abyss tallest slide at sea.
High-diving Aqua Theater, Ice-skating Shows, and Broadway -style musical "Cats."
Journey to Excellence Benefits:
Students Connect with cruise Industry executives
Numerous class choices
Amazing cruise onboard a luxury cruise ship
Welcome onboard party
Visit different European destinations
Farewell graduation ceremony
*Certification from London UK Cruise Centre
A Free cruise ruffle at the end of the journey!
*Certification from Cruise Hospitality Centre – UK
Upon completion of the students journey they will be certified as a CRUISE HOSPITALITY MANAGER by the Cruise Hospitality Innovation Centre based in London UK. There will be a last day graduation party onboard with a ceremony including a special dinner and a ruffle for a FREE CRUISE to be offered to 1 lucky student!
The student's cabin will be modern and cheery whether you choose a more economical inside cabin or a room with a view. Students can even have their own private balcony if they choose. Each cabin has two lower beds (which can be arranged into a Queen or Twin bed), a TV, safe, refrigerator and bathroom with a shower and/or tub. Cabins which are designed for the physically challenged are also available.
In a double cabin students get to share their room with a fellow student, surely a space that all students would use in order to share all their experiences after an amazing day in port or during their times at the pool onboard. For those that want more privacy, a single cabin is also available to enjoy this unique journey.
Room Type
Double*
Single*
Inside
TBC
TBC
Package includes shipboard accommodations, ocean transportation, entertainment and daily activities, on-board meals and some beverages, port charges, and of course the Certificate of graduation in Cruise Hospitality Management issued from London Cruise Center in the UK. It does not include shore excursions, personal expenses, gratuities, or alcoholic beverages. Government fees and taxes are not included.
A deposit of 700€ per person is needed to guarantee the student's reservation. Final payment will be due no later than the 2nd of June, 2023. Payments may be made by bank transfer (payable to Cruise Hospitality), or by major credit card.
Prior to cruise, the non-refundable, per-person cancellation policy is as follows:
Before 76 days: 100€ per person
75 – 46 days: 50% per person
45 – 16 days: 75%
15 days to sailing: 0
Please use the contact from below and we will arrange a call with your school to explain more details for the benefits of the program and the potential additional revenue stream that can create for your institution.
Interested in this Cruise? Please Contact Us below